Lego: playing well for 50 years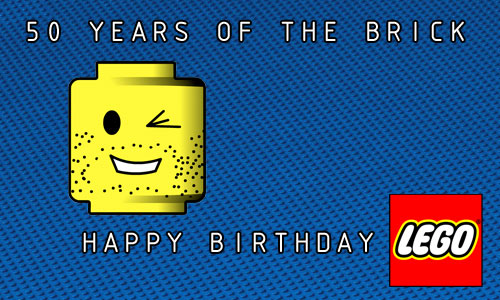 The brick is 50 years old! The Lego brick was patented on January 28th, 1958 and has had an immense impact on the world since then. Lego was born from the creative mind of Danish carpenter Ole Kirk Christiansen back in the early 1930's. The Lego name was coined in 1934, meaning "play well" and it certainly has lived up to it's name. The Lego brick as we know it today was adapted from a Kiddicraft design in the 40s and eventually perfected with it's modular 'locking' design in 1958. This same design is still used today and old and new bricks are compatible! The rest is history!
Lego today is a global craze and enjoyed by fans both young and old. Originally conceived as toys, the infamous bricks have spawned a wealth of creativity from all age groups. Below are just a tiny selection of Legoworks which have caught my eye.


Nathan Sawaya is a professional 'brick artist'. He gave up his job as a lawyer to build full-time and creates some of the most amazing Lego sculptures. His "Hans Solo in Carbonite" being a prime example. (Click on image to see more)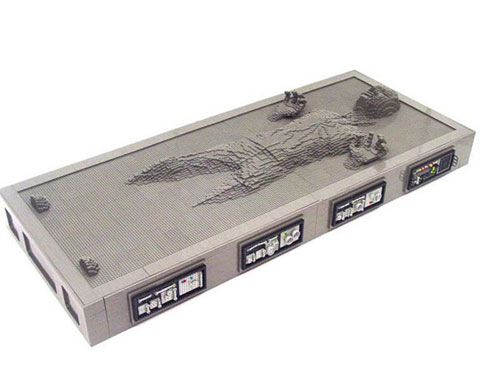 The Brick Testament is a fantastic project from the honourably zany mind of The Rev. Brendan Powell Smith. It tells the Bible story through the magic of Lego and is a remarkable way to brush up on your 'good book' knowledge! (Click on image)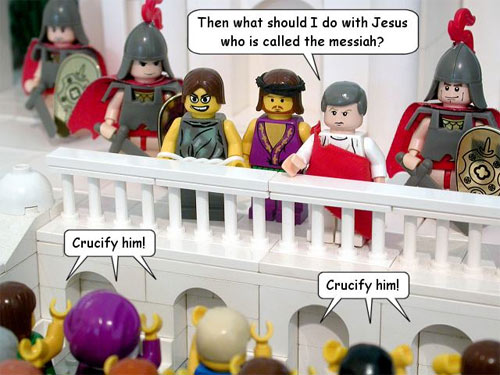 And of course then there are the brick films. There has been an explosion of fabulous creative works over the last three years of the web with stop-motion Lego movies with the advent of video hosting services such as Youtube. I can't get enough of these and watching them really makes me miss my Lego! Well, I will get around to buying some bricks again, it's been way too long! Not the sets mind you, the original sets without the instructions are the way to go of course.
And now.. some brick films.. some you may have seen before and some new ones. (This could be a very big post if I don't limit this a bit!)
Happy Birthday

Mario

Grand Theft Auto

The Holy Grail

A Space Odyssey

Termanatrix

Depeche Mode – Enjoy the Silence