Sarsparilla in "Rowboatcop : The Unreleased Movie" from itison on Vimeo.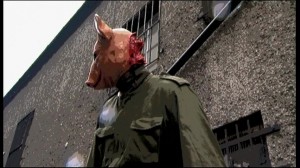 a long time ago, in a particular direction in the digital depths of analogue time and space, a music video was made.never seen before. never before released, that is, until now.
itison.tv presents..Sarsparilla in
"Rowboatcop"

myspace.com/sarsparillamusic
This video was shot in January 2008 and lay on a drive in a half edited form for quite a while. I had to make a small amount of footage go a long way (in more ways than one!). In an attempt to clear some backlog from the creative pipe (yes there is further back to go!) I am putting this out there as is now. I should say that these 'projects' are all self initiated for the sake of art.
I think a good addition to it may be some comic titles.. suggestions welcome in the comments.
The track is from Sarsparilla's first album "Karahee" released on the Alphabetset label in 2007. Be sure and check it the new album "Slave To The Cat Gang" via Myspace…